Whether you're looking to learn and take on a new skill or to relax and enjoy a meal on the farm, our programming offers options for both.
Our workshops, work days, and events are geared toward adults and are intended to provide a higher level of understanding of on-farm happenings.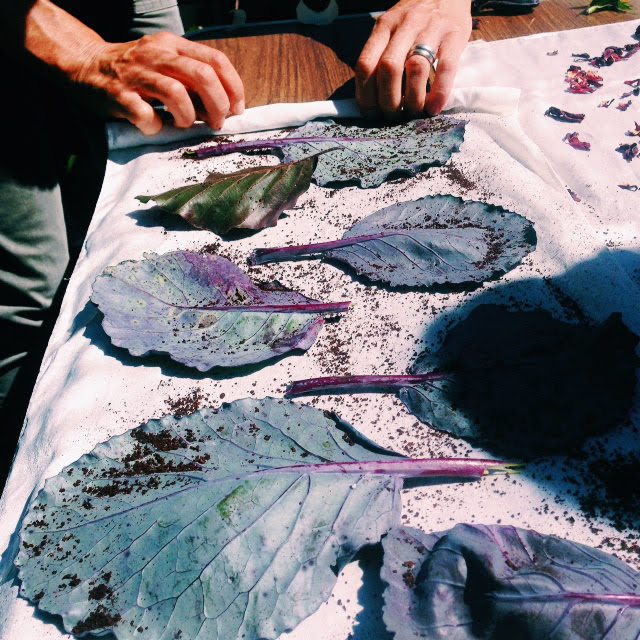 Field Tour + Dinner Program
Learn and dine on the farm
We offer a field tour or presentation led by an expert, followed by a meal prepared in our kitchen.
Email info@amberwavesfarm.org with inquiries.
(If you're interested in our DIY Pizza Workshops open to the public, check back for an updated schedule soon!)
Corporate Work Day
The farm is a great place to host a team building day or volunteer retreat.
Get outside and help out with a project that is going on at the farm: weeding, painting, seeding — it depends on the day!

Schedule a following lunch prepared by our kitchen.

Suitable for groups large or small. Email info@amberwavesfarm.org to tell us about your group.
Private Tours
We offer private tours led by a farmer or educator.
Email info@amberwavesfarm.org to tell us about your group and to inquire.
Privately Scheduled Programs
These are multi-hour endeavors including either instruction or discussion led by an expert or professional (a farmer, chef, winemaker, floral designer, nutritionist, herbalist, etc).
They are coupled with a fun or social element, such s a meal prepared on the farm with ingredients grown by Amber Waves Farm and our east end neighbors.
A 90-minute activity with an instructor, choose one of the following:
Bring your group out into the field with our flower manager to learn about, harvest, and arrange your own floral bouquet

Receive a private demonstration and hands-on workshop with our baker or chef to learn a new kitchen skillset

Take a walking tasting tour of our fields, vegetable tasting paired with a wine tasting as you learn about regional seasonality and terroir
A sit-down meal prepared in our kitchen with ingredients grown by us and our east-end neighbors. Choose between lunch or dinner. Inquire for pricing.
Throughout the season, we also offer the opportunity for private events on and off the farm including:
Birthday Parties

DIY Pizza Programs at your home

Special Events
Our capacity and time is limited, so visit our FAQ page to see if your event would be a good fit. Email info@amberwavesfarm.org with inquiries.